The deck
Keep playing when you are winning.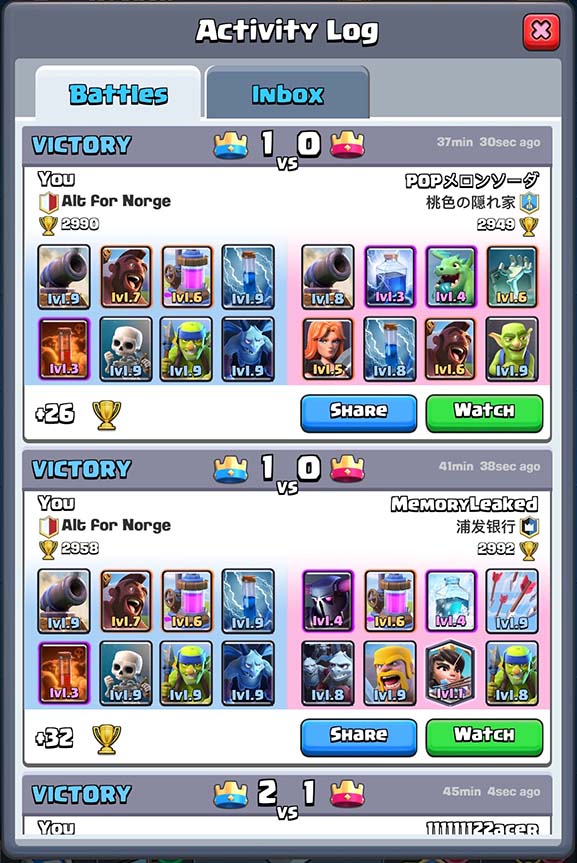 I am guessing this is the same for most players. At least for me, I often have long winning streaks when I am playing really well. Once you are on a winning streak you should keep playing till you lose and then take a quick break after the first loss. Yesterday I had 8 straight wins, then 6 straight losses. If I had taken a break after the first loss my results might have turned out differently.
The reason I suggest you take a quick break after ending a winning streak, is because you'll most likely be playing worse and be impatient to get the lost trophies back. When you are playing impatiently you will usually make mistakes and lose a lot of games.
Stick to one type of deck.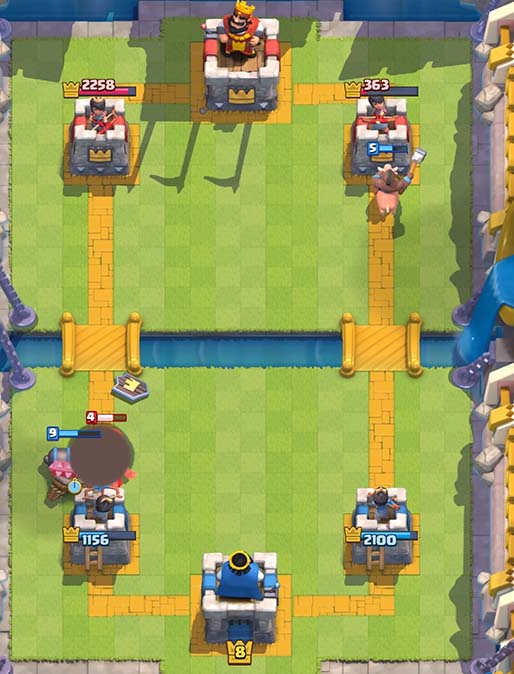 As you can see on this website there are a lot of different decks that I play. However, most of the decks are of the same type. They are fairly low elixir cost decks that are fast to cycle through. Most of my decks also include the hog rider, so they share the same main strategy for taking out the enemy towers.
I have noticed that any time I am switching decks often I end up dropping down in rankings. That is not necessarily because any of the decks I am playing are bad, it is just because I'm not experienced playing them. I heard that the winner of the recent Clash Royale tournament SuperCell hosted had played his winning deck in 2,000 games! That's a lot of games for sure, and it shows that experience with the deck you are playing matters a lot.